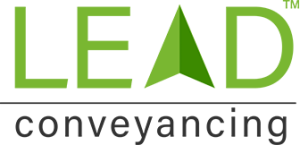 LEAD Conveyancing Brisbane
FREE Brisbane Conveyancing Quick Quote & Fixed Fee
Do you need a Brisbane Conveyancer? Looking for a Brisbane Property Lawyer? Get a FREE quote prepared by Kristy Fletcher LLB. Why choose LEAD Conveyancing Brisbane When you buy or sell a property, conveyancing is the process you need to transfer the title ownership from one person to another. Our Services:

* Conveyancer
* Real Estate Attorney
* Brisbane Property Lawyer
* Brisbane Real Estate Lawyer
* Brisbane Property Solicitor
* Property Lawyer in Brisbane City 4000 Australia

You can D-I-Y. You can get the services of a conveyancer. OR, You can hire a professional property lawyer or solicitor. Most properties involved are in the six-figures range, which is a significant investment for an individual. You can do it yourself, but do you have the time? Are you also able to manage deadlines and avoid paying large fines? You can also hire a cheap conveyancer. However, they are only licensed to perform the process and not to provide legal representation. Your best option is the third one – a property lawyer. Property lawyers specifically specialise in (from the word itself) – properties. They can review and draft contracts and you can be sure you are legally covered. It's your 6-figure investment at the end of it all.

LEAD Conveyancing Brisbane office offers residential property conveyance service in Brisbane area and the Greater Brisbane south-east region for a fixed priced. Our conveyancing solicitors & property lawyers Brisbane team have adopted and embraced 100% digital conveyancing and online conveyancing, meaning you do not have to arrange to meet with us physically to complete your transaction. You can do so completely remotely and from the convenience and safety of your own home. We pride ourselves on putting our people first. You can expect to be treated like a person, not just a file. Your concerns will be taken into consideration and you will be heard. Call us for help with your Brisbane conveyancing.

Our Professional Memberships

* Queensland Law Society Member
* Kristy Fletcher LLB (QUT)
* PEXA Member

LEAD Conveyancing Brisbane is our dedicated team for Brisbane and Queensland properties. They have the professional license to act on your behalf as the Buyer or the Seller and can protect your interest even if the situation gets complicated. Most regular conveyancers can't go beyond that. They can only perform the process and that's it. When things go bad, you'll want to have a property lawyer by your side.

Our Brisbane Conveyancing Services Not all law firms and lawyers are the same.

Many large law firms have family lawyers and litigation lawyers. This is why you'll be surprised that when you get a quote from them, it will be around the 25-hundred dollar mark. Most lawyers also charge by the hour or depending on how many times you spend on a call with them.

Find a property lawyer if you need one to handle conveyancing. Property lawyers can do more than just process your title transfer. They can provide advice on the contract, draw up a contract, and amend to provide proper wording on your documents. You want to be able to rely on a trusted firm for all your needs, just like your utility provider.

LEAD Conveyancing is just that. We can provide our services at surprisingly competitive prices because we formed our team by getting only the talent that we need. We mainly focus on property law and only cater to residential properties. That way, we can focus and specialise. Zoom in on a specific skill and be the best in it!

Why do you need Brisbane Conveyancing Solicitors & Real Estate Lawyers? You might think you can do the conveyancing by yourself with the help of technology and the many online resources. Although that is technically doable, it is not advisable as it comes with many potential pitfalls you need to watch out for.

Now you have to ask yourself: How do I find the best conveyancer? Why do I need a conveyancing lawyer? What is the difference?

Yes, property solicitors can be more expensive than conveyancers. It could be as much as a few hundred dollars. Because they are licensed property lawyers, they can offer a wide range of legal services. Conveyancers are also specialised in property but can't deal with legal issues. You don't want to be stuck with a conveyancer if there are issues with the documents, including those relating to special conditions, boundaries, or fraud. If you have to hire a property lawyer as an additional service, you will end up spending more than you should have.

To put it simply, when you get a conveyancing solicitor, you are making yourself (and your property) covered in all aspects including legal situations.

LEAD offers a variety of services and can represent clients in the following scenarios: We perform a Title Transfer. When you're buying a property, we make sure we protect your interest as the Buyer and scrutinise the documents to uncover any risk on your part. When you're the Seller, we structure your contract in such a way that we tilt the documents in your favour. We will represent both sides in a simple title transfer. Our team of property lawyers is ready to handle these tasks and you will receive professional legal assistance throughout the process for a fixed fee. It is our customers' conveyancing experience that we are after. We ensure that the job is done correctly and clearly.

How we provide Cheap Conveyancing in Brisbane. Imagine you need some electrical work done in your small 200 square metre property. Will you get an electrician? Or an electrician?

Exactly. You wouldn't want to hire someone overqualified because that will be overkill and will cost you too much. On the other hand, you don't want to get someone who just knows how to do the job just to get the cheapest price out there. You want someone who is fair and reasonable, but can also deliver quality work and has all the licenses and expertise necessary to complete the job. You should look for reputable property lawyers.
Timezone: AEST
Monday
07:00 AM - 08:00 PM
Tuesday
07:00 AM - 08:00 PM
Wednesday
07:00 AM - 08:00 PM
Thursday
07:00 AM - 08:00 PM
Friday
07:00 AM - 08:00 PM
Saturday
07:00 AM - 08:00 PM
Sunday
07:00 AM - 08:00 PM
LEAD Conveyancing Brisbane
Level 54/111 Eagle StBrisbane City QLD 4000Australia