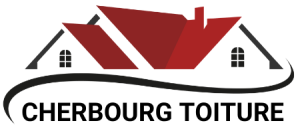 Couvreur Cherbourg – CHERBOURG TOITURE
Roofing contractor of Cherbourg, Cotentin, roof renovation and installation !
Cherbourg Toiture has been a roofer in Cherbourg since 1992. If you need an installation, we can install a roof in slate, in tiles or in zinc and steel pan. For the renovation, we carry out all roof repairs: change of tiles, repair of framework, installation or change of Velux, installation or change of gutters etc. We are carpenters and can install or renovate your frame. As regards maintenance, which is essential, we offer you the water-repellent defoamer cleaning. This allows you to remove foam and waterproof your roof. It is the best decision you can make to extend the life of your roof. For any roof maintenance, installation or renovation in Cherbourg, please contact us!
Timezone: CEST
Monday
08:30 AM - 08:00 PM
Tuesday
08:30 AM - 08:00 PM
Wednesday
08:30 AM - 08:00 PM
Thursday
08:30 AM - 08:00 PM
Friday
08:30 AM - 08:00 PM
Saturday
08:30 AM - 08:00 PM
Couvreur Cherbourg – CHERBOURG TOITURE
4 Rue du MaineCherbourg-en-Cotentin Normandy 50130france
Neighborhoods in Cherbourg-en-Cotentin, Normandy
Amfréville, Bourbourg, Centre-ville de Cherbourg, Cherbourg-Octeville, Grimesnil, Hainneville, Hameau Digard, Hameau Garçonnet, Hameau Hérouet, Hameau Pharès
Things to do in Cherbourg-en-Cotentin, Normandy
Directions
Basilique Sainte-Trinité
Batterie du Roule
Camping Municipal La Saline
Casino de Cherbourg
Cherbourg Ferry Terminal
Château d'eau
Château d'eau
Château de Carneville