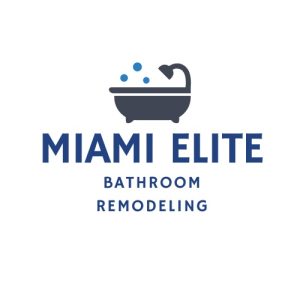 Miami Elite Bathroom Remodeling
The Best Bathroom Remodeling Company in Miami-Dade County
A one-stop remodeling company, Miami Elite Bathroom Remodeling is a specialist in building and remodeling custom bathrooms. With decades of experience in the industry we can provide beautiful, practical, and durable bathrooms in Miami at a price that is competitive. We only work with the top construction companies in the area. So, you can sleep in peace knowing that you'll receive a results that are precisely tailored to your needs and lifestyle as well as your budget.

Being one of the most reputable bathroom renovation companies in Miami. We guarantee prompt service right from the beginning of discussions through the final details. We do our best not only to meet your needs but also to exceed them. We have a lot of experience and know how to make bathrooms that are high quality. But we never stop learning. Each remodel we complete we develop our expertise. We also establish long-lasting relationships with our clients.

If you choose to hire us, we'll dispatch our design experts to your home to evaluate the space and discuss your requirements with you. We can design the perfect bathroom for you, whether you are looking for a minimalist, contemporary, or classic design. We will help you choose the right design for your home.

Our bathroom renovation services comprise of:
Shower Screen Installation and Repair, Demolition and Removal, Heating, Lighting and Air Ventilation, Sink and Tub Installation, Flooring installation and Waterproofing.

Why choose Miami Elite Bathroom Remodeling
Through over the years, we've earned ourselves a reputation among the most reputable bathroom remodeling contractors in Miami. We attribute our growth and longevity due to our commitment to providing honest as well as transparent services. We will listen to what you need, evaluate your space, and give you detailed estimates. We ensure that all aspects of the work are included in the cost, so we can stay within your budget. We will not surprise you with any additional charges. It's against our moral code of conduct.

At Miami Elite Bathroom Remodeling we only hire experts and skilled technicians and builders. If unexpected issues arise, we are able to identify their early signs and take action promptly. You can count on us to finish your bathroom remodel with the highest quality. We offer expert service at reasonable prices.

If you're looking to discuss your bathroom's needs, contact Miami Elite Bathroom Remodeling today!
Timezone: CST
Monday
08:00 AM - 06:00 PM
Tuesday
08:00 AM - 06:00 PM
Wednesday
08:00 AM - 06:00 PM
Thursday
08:00 AM - 06:00 PM
Friday
08:00 AM - 06:00 PM
Saturday
08:00 AM - 06:00 PM
Sunday
09:00 AM - 02:00 PM
Miami Elite Bathroom Remodeling
10829 SW 226th St.Miami FL 33170United States