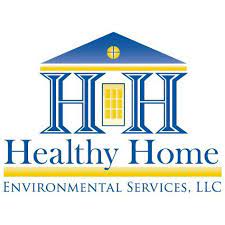 Healthy Home Environmental Services
#1 in Central Florida for Mold Inspection Services
"Healthy Home Environmental Services is a full-service environmental consultant company that provides comprehensive air quality testing, mold detection services, and water testing service for residential homeowners, commercial tenants, property management companies, and other building managers in Central Florida. Healthy Home Environmental Services can protect your home and business with our comprehensive Orlando home mold inspection services.

We are experts in indoor environments, including indoor air quality testing, indoor water testing services, black mold inspection, and testing to determine potential sources of contamination. We offer a complete visual inspection for mold and take air samples to accurately detect and identify mold growth.

Healthy Home Environmental Services is a family-owned and operated, woman led business. Fast 2-day testing results! Over 15 years of environmental consultant experience with A+ BBB rating.

Call today to schedule a mold inspection!
Timezone: EDT
Monday
08:00 AM - 05:00 PM
Tuesday
08:00 AM - 05:00 PM
Wednesday
08:00 AM - 05:00 PM
Thursday
08:00 AM - 05:00 PM
Friday
08:00 AM - 05:00 PM
Saturday
08:00 AM - 12:00 PM
Healthy Home Environmental Services
14432 Conifer DriveOrlando Florida 32832USA