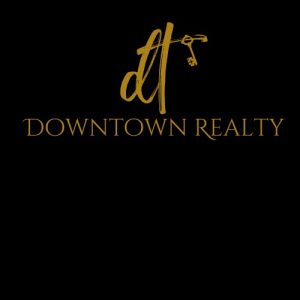 Life is a journey and you hold the key.
We are proud to call Tangipahoa Parish, South Louisiana, home. We love living and working in the local community and it makes it easy for families and investors to buy and sell local properties.

Knowing the local Hammond, Ponchatoula, and surrounding area real estate market like the back of our hand should be a given for any real estate professional you consider working with. Market knowledge can be the difference between you overpaying or getting a great deal, finding the right property or missing it, and buying a property fully informed or missing critical things during inspection that can cost you.

We take it further by ensuring that you have an unforgettable buying or selling experience, so you can live your life.

Let us worry about the details.

If you want to chat real estate or even just connect for a quick coffee, Reach out to us or visit one of our offices anytime!
Timezone: CDT
Monday
09:00 AM - 05:00 PM
Tuesday
09:00 AM - 05:00 PM
Wednesday
09:00 AM - 05:00 PM
Thursday
09:00 AM - 05:00 PM
Friday
09:00 AM - 05:00 PM
101 N Oak StHammond Louisiana 70401United States
About Hammond
Hammond is the largest city in Tangipahoa Parish, Louisiana, United States, located 45 miles (72 km) east of Baton Rouge and 45 miles (72 km) northwest of New Orleans. Its population was 20,019 in the 2010 U.S. census, and 21,359 at the 2020 population estimates program. Hammond is home to Southeastern Louisiana University, is the principal city of the Hammond metropolitan statistical area, which includes all of Tangipahoa Parish and is a part of the New Orleans-Metairie-Hammond combined statistical area. == History == === 19th century === The city is named for Peter Hammond (1798–1870), the surname anglicized from Peter av Hammerdal (Peter of Hammerdal) — a Swedish immigrant who first settled the area around 1818. Peter, a sailor, had been briefly imprisoned by the British at Dartmoor Prison during the Napoleonic Wars. He escaped during a prison riot, made his way back to sea, and later on arrived in New Orleans. Hammond used his savings to buy then-inexpensive land northwest of Lake Pontchartrain. There, he started a plantation to cultivate trees, which he made into masts, charcoal, and other products for the maritime industry in New Orleans. He transported the goods by oxcart to the head of navigation on the Natalbany River at Springfield. He owned at least 30 slaves before the Civil War.
Neighborhoods in Hammond, Louisiana
Applebee's Grill + Bar, Avalon Terrace, Bedico Creek, Chili's Grill & Bar, Chipotle Mexican Grill, Country Club Gardens, Daelen Homes, Del Sol Neighborhood, Covington, Louisiana, Forest Brook, Fox Branch Estates, GARDNER, REALTORS, Galvez, Garden District, Hammond Square, Hammond Square Business Park
Things to do in Hammond, Louisiana
Directions
AMC Hammond Palace 10
Bayou Booksellers
Calloway RV & Campground
Cate Square Park
Chappapeela Sports Park
Columbia Theatre for the Performing Arts
Courtyard by Marriott Hammond
Fontainebleau State Park
Gaten's Adventures Unlimited LLC
Global Wildlife
Gnarly Barley Brewing
Golden Corral Buffet & Grill