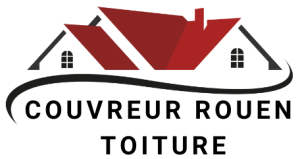 Call us for any roofing need in Rouen !
Roofer in Rouen for years, we are a family business specializing in all roofing work. We do moss removal using water-repellent treatments, replace broken tiles and waterproof flashings. We can also work with steel, zinc, and tile deck roofs. We install the roof windows and Velux windows. We can repair or install a roof. We are a small family business, so our prices are very affordable. Our many clients praise our expertise and our concern for a job well done. Get a free quote for a Rouen roofer!
Timezone: CEST
Monday
08:00 AM - 08:00 PM
Tuesday
08:00 AM - 08:00 PM
Wednesday
08:00 AM - 08:00 PM
Thursday
08:00 AM - 08:00 PM
Friday
08:00 AM - 08:00 PM
Saturday
08:00 AM - 08:00 PM
62 Rue BeauvoisineRouen Normandy 76000France
About Rouen
Rouen (UK: , US: ; French: [ʁwɑ̃] (listen) or [ʁu.ɑ̃]) is a city on the River Seine in northern France. It is the prefecture of the region of Normandy and the department of Seine-Maritime. Formerly one of the largest and most prosperous cities of medieval Europe, the population of the metropolitan area (French: aire urbaine) is 666,035 (2017). People from Rouen are known as Rouennais. Rouen was the seat of the Exchequer of Normandy during the Middle Ages.
Neighborhoods in Rouen, Normandy
Bapeaume-lès-Rouen, Beaulieu, Belaitre, Bourdet, Branly, Cité Leverdier, Croisset, Franquevillette, Grand'Mare, Gruchy
Things to do in Rouen, Normandy
Directions
Abbatiale Saint-Ouen
Abbaye Notre-Dame du Bec
Abbaye de Jumièges
Aître Saint-Maclou
Balygoo
Biotropica, les jardins animaliers
Bureau des Finances de Rouen
Cathédrale Notre-Dame de Rouen
Château Gaillard
Château de Martainville / Musée des Traditions et Arts Normands
Docks Laser game // We Jump Trampoline park